Hello, friends and guitarophiles, 
I'm delighted to announce the release of my new suite; A Quiet Place, Part II. 
Five movements; a restrained ominous tone, yet with a slight speck of hope. A Quiet Place part II fluctuates within uncertainty and optimism. 
Five months after the release of A Quiet Place, I search for a comforting thread. As always I find consolation in music. A Quiet Place Part II is a subtle battle between darkness and light; unrest and peace. 
I'm thrilled to be able to share it today with you. 
You can listen and purchase the digital album on my website and all major digital platforms (Amazon, Spotify, etc...).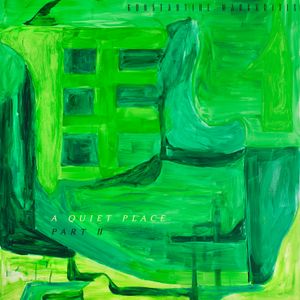 Listen to A Quiet Place, Pt. II // Buy A Quiet Place, Pt. II 
Sit comfortably in front of your speakers, or put your headphones on, and enjoy its dusky mood. 
Konstantine